Nestled in the middle of lovely Islamorada in the Florida Keys, Islamorada Brewery & Distillery promises a unique craft brewing experience that will tickle your taste senses and take you to a realm of pure enjoyment.
Islamorada Brewery & Distillery welcomes you with open arms, whether you are a seasoned beer fan or an interested newbie. Join us as we explore the fascinating world behind the scenes, uncovering the meticulous workmanship, tales behind the flavors, and the people who bring it all to life.
What to Expect When Visiting
When you visit Islamorada Brewery & Distillery, you can expect an unforgettable experience filled with tantalizing flavors, a vibrant atmosphere, and a deep connection to the tropical paradise of the Florida Keys.
It is a dog-friendly brewery where Fido can join you for a craft brew or cocktail. Tasting flights for breweries, cocktails, and shots are also available. Spanky's Kitchen, an on-site food truck, serves food throughout the day and house-made fish dip and snacks.
Islamorada Brewery & Distillery is one of the few venues where you may tour both a brewery and a distillery. The experience brings you behind the scenes with an expert guide who can explain the brewing and distilling processes to all audiences. It also goes beyond a brewery or distillery tour. You will learn about the facility's unique ingredients and processes, tasting techniques, and particular details.
One of the highlights of your visit will undoubtedly be the opportunity to sample a wide variety of craft beers and spirits. The Islamorada Brewery & Distillery tour offers tasting flights that allow you to explore its diverse flavors. From light and refreshing beers to robust ales and their expertly crafted spirits, each sip unveils a new dimension of taste.
As you enter Islamorada Brewery & Distillery, you'll be greeted by a warm and inviting ambiance. The staff is known for being friendly, ready to guide you through the offerings, and sharing their passion for craft brewing and distilling. The facility often buzzes with energy as locals and tourists gather to enjoy the vibrant atmosphere.
With a 4.7-star rating on Google out of hundreds and hundreds of reviews, you can really expect the place to be one of the best if you're seeking fun things to do in Islamorada.
Discover the essence of the Florida Keys with Islamorada Brewery & Distillery's specialty beer and drinks made from locally distilled spirits. The creative menu includes cocktails on tap, homemade vodka sodas, house-frozen drinks, and more options. Get ready for delectable foods from the food truck, which is available daily. 
Aside from Flightable and Craft Cocktails, the menu also involves non-alcoholic drinks that are unique on their own. Because you're in the Florida Keys, you need to have a taste of the infamous Key Lime Pie – but in liquid form! This cocktail drink is available in both alcoholic and non-alcoholic forms. You also have the chance to recreate these cocktails at home as they publish their recipes on their website.
You'll enjoy your stay at Islamorada Brewery & Distillery with live music every Thursday and Trivia Night on Tuesdays. Their family- and pet-friendly beer garden eagerly welcomes you to paradise!
Watch the vlog below by Move Miami – Real Estate, giving you a sneak peek of Islamorada Brewery & Distillery's Dogtoberfest.
Interesting Places to Visit Near Islamorada Brewery & Distillery
When you're in the vicinity of Islamorada Brewery & Distillery, the adventure doesn't end there. The surrounding area is teeming with wonderful sites, each with its own distinct charm and intrigue. Here are some of the great sites to visit near Islamorada Brewery & Distillery, ranging from breathtaking natural landscapes to historic landmarks and cultural treasures:
Robbie's of Islamorada is a beloved destination that offers a unique blend of natural beauty, exhilarating wildlife encounters, and a laid-back island atmosphere. One of the main attractions at Robbie's is the opportunity to hand-feed massive tarpon fish.
For those seeking a thrilling adventure, Robbie's is also a gateway to offshore and backcountry fishing. Charter a fishing trip and cast your line in pursuit of prized game fish like sailfish, mahi-mahi, tarpon, or snapper.
The History of Diving Museum is a captivating institution celebrating underwater exploration's rich and fascinating history. This unique museum is dedicated to preserving and showcasing the evolution of diving technology, equipment, and techniques throughout the ages.
Visitors can delve into the science behind diving, learn about the role of diving in warfare and salvage operations, and gain insight into the underwater archaeology that has uncovered countless maritime treasures.
Established in 1946, Theater of the Sea is one of the oldest marine mammal facilities in the world. From its humble beginnings as a small roadside attraction, it has grown into a renowned marine park dedicated to conservation, education, and entertainment.
Visitors can participate in various interactive experiences that bring them up close and personal with various marine species. Embark on a dolphin swim, where you can swim, play, and interact with these gentle creatures in a natural lagoon setting. Alternatively, opt for a sea lion encounter to get acquainted with these charismatic animals and even receive a kiss or handshake.
Morada Way Arts & Cultural District
The Morada Way Arts & Cultural District is a vibrant and eclectic neighborhood that celebrates the arts, creativity, and cultural heritage of the Florida Keys. This dynamic district is a hub for artists, craftsmen, performers, and art enthusiasts, creating a lively and inspiring atmosphere for visitors to explore.
Bass Pro Shops - World Wide Sportsman
Bass Pro Shops – World Wide Sportsman is a two-story fishing paradise with one of the most extensive selections of saltwater, freshwater, and fly fishing gear available in one location. Name brands such as Timberlake, Columbia, Costa Del Mar, and Guy Harvey offer a comprehensive range of outdoor clothes and accessories for men, women, and children. 
Even if you're not buying, the saltwater aquarium packed with indigenous fish and the full-size boat parked in the middle of the building is worth a look.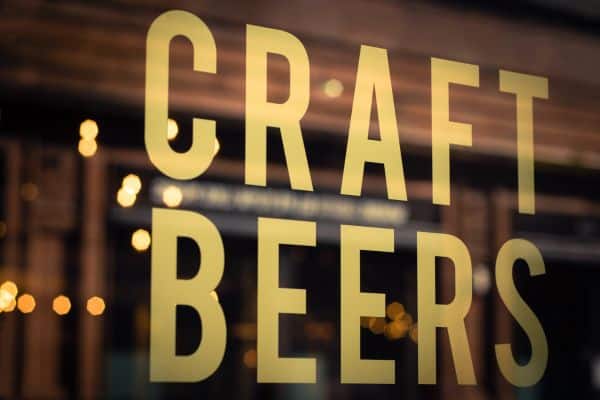 The Islamorada Brewery & Distillery experience extends far beyond the delicious joys that await. The brewery's ideal setting amidst Islamorada's natural beauty provides an extraordinary backdrop for visitors to immerse themselves in the region's rich history and culture. Islamorada pours its soul into every sip, providing a distinct feeling of place that enhances the tasting experience to new heights.
So grab a glass, settle in, and prepare to embark on the ultimate craft brewing adventure. Prepare to have your senses awakened, your taste buds ignited, and lasting memories created in this tropical haven of flavor and craftsmanship. Cheers!
Islamorada Brewery & Distillery FAQs