Halfway between the West Martello Tower and the Historic Key West Seaport, the Key West Cemetery is located in the heart of Old Town. There are several entry points, but you should start at the northwest corner of Passover Lane and Angela Street because there's a little office there that gives fantastic free walking tour guides.
The Key West Cemetery is situated in a nineteen-acre park-like setting. At the cemetery's main entrance, there is a free detailed self-guided tour map that is accessible. When accompanied by a walking tour guide, the Key West Cemetery offers unique insights into Key West and its residents.
The History of Key West Cemetery
In Key West, the City Cemetery was built on high land, 16 feet above sea level in 1847 after the disastrous hurricane of October 11, 1846, which caused the nearby beachside cemetery to be buried by the winds and waves. Because of this, the oldest burial markers in this cemetery, situated atop Key West's highest point, are older than the cemetery itself. They were relocated here following the hurricane and are from 1829 and 1843, respectively.
The Key West Cemetery has few trees, and like, in New Orleans, most of the tombs are in above-ground vaults for the same reason—the high water table. With roughly 100 burials per year, this cemetery is still in use.
The cemetery resembles a small village with winding streets: Instead of homes, rows of rectangular structures have been whitewashed, and wild chickens and iguanas live there instead of people. It has an abandoned, overgrown, and weedy appearance. There are magnificent statues of angels and lambs scattered among the sun-drenched vaults and an unusual monument of a tied, naked lady.
Dark Tourism in the Florida Keys
The Fascinating Stories of Key West Cemetery
Search for graves marked by magnificent statues and memorials, including family plots and monuments. The cemetery's Jewish, Catholic, and Cuban sectors each represent a different culture and heritage that share and adore Key West. 
The USS Maine, which was blown up in Havana Harbor in 1898 and killed 260 American sailors, is commemorated by a large monument. Two dozen of those killed with other Spanish-American War troops are buried at the Key West Cemetery. An orderly grassy yard is guarded by an iron fence and gate that were shipped from Washington, D.C.
The burial of Manuel Cabeza, who passed away in 1921, depicts a touching tale that serves as a reminder of Key West's Southern heritage. The Ku Klux Klan assaulted the World War I veteran for having a relationship with a mixed-race woman. On Christmas Eve in 1921, he shot and killed one of his assailants on Duval Street as retribution. The following day, Cabeza was taken from custody by a posse, lynched, and shot.
With a section dedicated to individuals who participated in and lost their lives in the Cuban revolution of 1868, Key West's Cuban ancestry is clearly visible. 
There are graves with well-known names that now designate important locations in Key West, including those of Willam Curry and Ellen Mallory, whose son, the Secretary of the Confederate Navy, is honored by the name Mallory Square. Nearby stands the tomb of the real Sloppy Joe, "Sloppy" Joe Russell (1889–1941), a well-known Key West bartender and Ernest Hemingway's fishing guide.
For more information about the noteworthy areas of Key West Cemetery, see this map here.
Watch this video of a self-guided tour at the Key West Cemetery, where you'll see the iguanas we're talking about earlier.
At Key West Cemetery, some people claim to see ghosts. A Bahamian woman confronting visitors who disrespect graves or sit on them is the most frequently seen ghost.
Due to the prominence of above-ground tombs, many recent visitors compared the Key West Cemetery to those in New Orleans. Critics added that it captures the "eclectic" character of Key West residents.
Want to experience walking around the area by yourself or with a group of people? You can certainly book walking tours at the Key West Cemetery! Everyone can wander through Key West Cemetery for free, but consider paying a reasonable price for a guided tour. To schedule your tour, call the office and let them know you need to make reservations in advance. 
The front office of the cemetery, which is accessible on weekdays from 8:30 AM to 3:30 PM, also has a map available for a self-guided tour. The cemetery opens every day from 7 AM to 6 PM.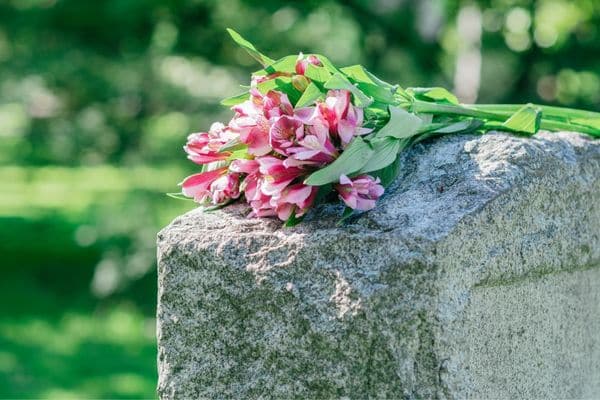 Take a moment to stop by the Key West Cemetery after viewing some of the city's most vibrant and eccentric residents on Duval Street and in Mallory Square. It is estimated that close to 100,000 original Key West residents are buried there. It's a trip that includes history and a healthy dose of humor. 
Find the headstone that says, "I told you I was sick" or "At least I know Where He's Lying Tonight" by strolling through the 19 acres. After the tour, you can stroll down Duval Street for various foods and drinks, presents, and perhaps treasures.