Looking for available boat rentals in the Florida Keys? You can hire boats all around the Florida Keys, from Key Largo to Key West. 
Boat rentals in the Florida Keys are ideal if you wish to be the captain for a day or a week. Navigate your rental boats through the seas! Enjoy sightseeing, diving, snorkeling, and fishing in the comfort of your rental. You can find your own hidden fishing locations, dive and snorkel the stunning reefs, or simply laze about on the sandbar.
What You Need to Know Before Renting a Boat in The Florida Keys
It can be challenging to prepare for a day spent on the Keys' scenic waterways, especially when doing so for a large group of people. You might be able to avoid making several trips to the car by being informed of what's included with your boat rental. You can cross off a couple of items from that list by bringing the following:
Life vests

Canopy

Swim ladder

Anchor

Fuel 
Arriving early is one of the best things you can do to make the most of your experience. Except for high season, when you should come to the rental location an hour early, it is advised that you reach there 30 minutes before your scheduled rental time.
Traffic and parking must be considered when estimating journey time because they can both be challenging, particularly in the spring and summer. Some rental companies do not offer free on-site parking, even though many do. This is why carrying cash, showing up early, and being adaptable are crucial.
Even beginners can operate a boat because the rental agency you work with will provide you with instructions and directions. But please be aware that not all boats have Bluetooth or a radio. Inform the reservations staff ahead of time if tunes are required for your boat rental.
Furthermore, choose a private charter if you intend to use your boat rental in the Florida Keys for any type of special event, like weddings, funerals, etc. Some rules and regulations can make it difficult for you to hire someone to execute some activities, including scattering ashes or throwing flower petals.
Good news for dog lovers out there! Most eateries, pubs, and retail establishments welcome and accommodate canine companions! The same applies to boat rentals, as your dog will enjoy sailing just as much as you do.
Boat Licensing Information
If you were born on or after January 1, 1988, you must pass a test and obtain a boat safety license before operating a vessel with a motor of 10hp or more. This guarantees that you know crucial boat safety advice and can operate a boat.
This also applies to personal watercraft, which are subject to different regulations. The first rule is that those under the age of 14 can't operate a PWC, and those under the age of 18 can't rent a PWC.
Everyone who is under 21 years old must have valid identification and a Boater Education ID card. You must obtain this official boater safety certification if you live in Florida and plan to rent or operate a personal watercraft or boat while visiting the Florida Keys.
Even if you are from another state or nation, you must still be certified for a boating license. Several methods exist for achieving this. You can take the boating license test online if you know boat rentals in the Florida Keys will be a part of your trip to Florida.
Moreover, make sure you are aware of all Florida State boating laws and ordinances that may be relevant to the different kinds of boat rentals in the Florida Keys you may be searching for.
Restrictions and Limitations
Being prepared is the key when renting a boat in the Florida Keys, so knowing any limitations that apply to you is a crucial step for a simple check-in and rental procedure. Before hiring your boat, be aware of the following critical restrictions:
Boats can only hold a maximum of 10–12 people and cannot be utilized as a shuttle. You cannot transport the first group to your location, drop them off, and then pick up the second group. If you had a party of 20, you would need to rent two boats. This is crucial because storms in Florida can appear out of nowhere, and if you have to evacuate 20 people in a 10-passenger boat quickly, it can be frightening and deadly.

Pontoons can't reach the Gulf of Mexico.

Except for the locations where you picked up and returned the rental, docking the boat is not permitted.

Don't tow anything behind a pontoon.

Grills are prohibited.

The rental must be returned based on the agreed deadline. Your time with your rental will be reduced if you come late, so it is crucial to be early. Late fees could also be charged if you return the boat late.

Most rentals do not include captains. 

You must inform your bookings agent at the time of booking if there are any specific requirements or accommodations, such as disability accessibility, that need to be addressed. Your agent will then be able to assist you in locating the most handicap-accessible rental provider for your unique requirements.
Please be aware that boat rentals in the Florida Keys frequently sell out very quickly. For the greatest deal and more choices, and to ensure your day of sun-filled enjoyment, reserve your boat rental in advance!
While the fantastic time you'll have on the water in the Keys is certain, the weather is unavoidably unpredictable. Although rain and other terrible weather can definitely make activities less enjoyable, they don't always have to!
The Florida Keys offer a wide range of boat rental alternatives, but you'll need to do your homework to find the best option. Once you've got your rental boat, you must also educate yourself on the water you'll be traversing.
You'll have a better idea of what you'll need for a boat rental after you better understand the local water conditions. The Florida Keys' weather may sometimes be erratic, particularly in the rainy months. Waterspouts frequently occur, and afternoon thunderstorms are the norm.
This implies that when bad weather looms in Florida, you must quickly return your rented boat to land. You should think about another rental if any of the Florida Keys boats you're contemplating don't have a powerful enough engine. You should prepare to keep close to the shore if your Florida boat rental has a lesser motor.
Remember that the first thing you should do before planning a boating trip in the Florida Keys is to check the weather. 
You might also want to learn about the water temperature in the Florida Keys if you plan on snorkeling or diving from your boat.
A week of boat life in the Florida Keys
Top 7 Boat Rentals You Should Check Out
You are probably most familiar with standard pontoons, which are a common choice in the Keys. With room for 10–12 people, this is a fantastic choice for the entire group!
There are many different boat types available besides pontoons. For instance, a yacht charter is one of the most well-liked rentals. Read on to see what boat rental companies in the Florida Keys offer.
​​​A1A Watersports & Boat Rentals​
The Upper and Middle Florida Keys, Key Largo, Tavernier, Marathon, and Islamorada are all excellent locations for watersports. A1A Watersports is a family-run business that rents jet skis and boats. They provide the widest range of services and activities in Islamorada, such as boat rentals, fishing, diving, snorkeling, and more in the Keys.
Jet Ski Magazine has ranked A1A Watersports as the 7th best in the country for jet ski and wave runner tours! Every year, they receive TripAdvisor Certificates of Excellence and other honors.
Boat rentals are ideal if you wish to serve as a captain for days or weeks. Navigate your own rental boats through the seas of Marathon with Keyzboats Boat Rentals.
Employees at KeyzBoats can provide you with information on the newest popular areas, whether you're searching for that trophy fish or simply want to catch some rays. All their rental boats are fuel-efficient, well-maintained, and comply with Coast Guard safety equipment standards.
Marathon Boat Rentals Inc is just a short drive from Duck Key and Key Colony Beach in Marathon – near Big Pine and Islamorada. Whether you want to fish, dive, snorkel, catch lobster, or just cruise, they are here to help with your boat rental needs in the Florida Keys. 
Their collection of Boston Whalers is the only "unsinkable" fleet of rental boats in the Florida Keys. You can rent a boat from Key Largo to Key West for one of the lowest prices because they specialize in weekly rentals. Staff would happily offer their favorite spots and insider knowledge of the Florida Keys.
Lower Keys Boat Rentals Inc.
Little Torch Key, where Lower Keys Boat Rentals Inc. is situated, has excellent access to the waters of the Florida Keys. The Atlantic Ocean and the Gulf of Mexico are accessible from this location. 
Lower Keys Boat Rentals Inc shares this gorgeous region with others and takes them boating across the gorgeous waterways of the Keys, accompanied by 30 years of experience. They have a wide selection of wonderful boats for any occasion.
A family-run business, Cocos Boat Rentals was founded in 2014 and is based in Marathon, Florida Keys. They ensure you have the full Keys experience as you cruise through diverse habitats teeming with animals on the island's Atlantic or Gulf sides.
Their center console boat fleet ranges from 19 to 27 feet. All boats come with the necessary safety equipment and a GPS (chart plotter, depth finder, and fish finder) from Garmin or Hummingbird. Moreover, stereos, depth sounders, and fish finders are included in the boat equipment.
The boat you choose and the number of days you rent it for decide the cost. All boats must be returned with a full tank of fuel. They also offer professional guidance on a chart for fishing, snorkeling, sandbars, and all the island's local eateries.
Florida Friends Boat Rental
Thanks to the amazing rental boats in the Florida Keys, you will have the flexibility and freedom to see the Florida Keys unlike any other. Swim a line for a great catch, cruise the bayside for a delicious meal, or snorkel the Christ Statue or the lovely John Pennekamp Underwater State Park corals with Florida Friends Boat Rental. The canal immediately enters John Pennekamp State Park from the marina, close to the Holiday Hotel and Skippers Dockside Restaurant! 
All renters must have prior boating experience. A boater safety certificate, certification, formal training, or practical experience might serve as proof of this.
Florida Friends Boat Rental also offers fuel service. To assist you save time and money on refueling, they can refuel your boat for you after your rental.
The boats at Caroline's Boat Rentals can be customized to meet your demands. They provide Florida Keys boat rental packages to make it easier for families, groups, and individuals to enjoy a pleasant day on the water.
Caroline's Boat Rentals offers hourly rates and daily packages for:
Relaxing fishing cruise

Sun and fun excursions

Bachelor parties

Birthday parties
More Tips on Boat Rentals in the Florida Keys
One of the first things to inquire about when you're ready to hire a boat is its age. You should also be aware of the frequency of maintenance and the kind of routine boat maintenance done to the boats. Moreover, if you rent a boat online, confirm that the boat you're interested in is the boat you'll actually get rather than simply a fancy imitation. 
Remember that boat rentals in the Florida Keys include a range of boat gear. Find out what boat accessories are included and what is the additional cost. Also, inquire about the boat's seating capacity, storage capacity, and bathroom availability.
Boat navigation off the Florida Keys can be difficult due to the shallow water and numerous reefs. You should find out if the boat rental company offers depth finders and waterproof maritime maps and charts. You need to know where you're heading to prevent running aground on a reef or sand bar. 
Also, you'll want to learn about other services the various businesses that handle boat rentals in the Florida Keys offer. Several companies offer boat delivery to your lodging. This is a fantastic benefit, especially if your Florida Keys accommodation includes a marina with available rental slips.
If you intend to tow the boat behind your vehicle, you should also find out if any additional documentation, a deposit, or insurance is needed. Several customers enjoy taking the boat to various Florida Keys launch sites so they may fish or do scuba diving in more well-known locales.
The last and most crucial step is to read the boat rental agreement once you have reviewed the availability of boat rentals in the Florida Keys and selected the right one. To avoid unpleasant surprises at the end of the rental time, you must understand the terms of the boat rental contract. Ask to explain any terms used in the boat rental agreement that you need help understanding. Sign and pay if it is sensible and makes sense.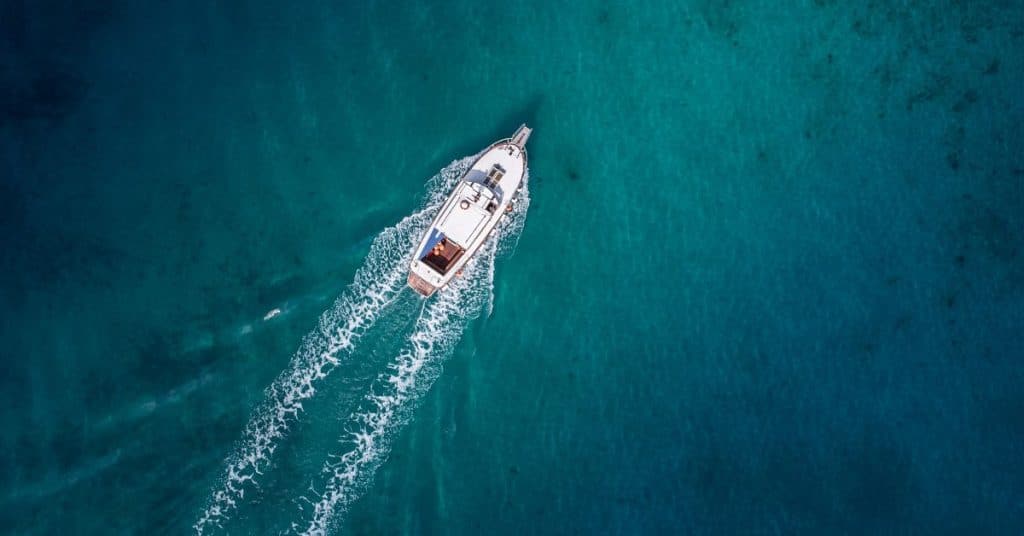 Take a Tour With Boat Rentals in the Florida Keys
With boat rentals in the Florida Keys, you may embark on your trip and visit more than 800 Caribbean-style islands.
The Florida Keys best exemplifies the natural, laid-back island lifestyle. It is the ideal location for a much-needed holiday or relaxation, but they also have a ton to offer regarding activities to see and do. There is something for everyone's taste in this small piece of heaven, from it being known as the site of the most turtle nests in the United States to the top fishing location on earth!
Jet skis are among the most well-liked watersports in the Florida Keys region. This article will discuss the most affordable and top-rated jet ski rental locations.
The Florida Keys have a year-round swimming season from January to December. If you're planning a beach vacation and want to take advantage of the warm water, select the season, location, and minimum tolerable sea/ocean temperature that appeals to you. 
In this article, we will embark on a journey to unveil the secrets of the Florida Keys islands, diving into their captivating past, immersing ourselves in the vibrant culture, and exploring the diverse attractions that beckon visitors from around the globe. So, fasten your seatbelts and prepare for an extraordinary adventure!
Boat Rentals in the Florida Keys FAQs